Fredericksburg Tea Party's annual fundraiser stole the hearts of patriots across Texas and showcased the grassroots organization as a conservative policy powerhouse in the Texas hill country.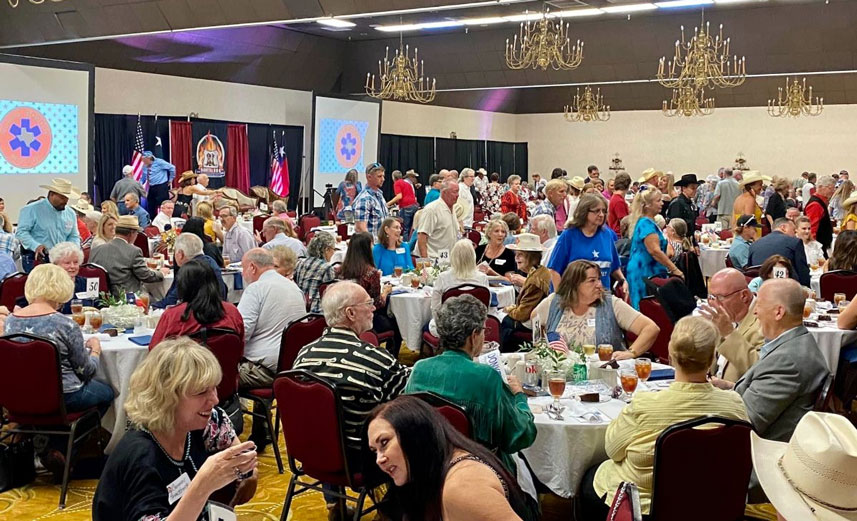 Friends from across the state celebrated FTP's 13th year as a voice for conservative values in Texas. Our fearless speakers hammered the border issues plaguing our state and left no truth unspoken.
https://www.youtube.com/watch?v=hS3WqupkjzI
(NOTE: Because TRUTH regarding the events happening at our border were shared, this video has been removed by YouTube. We are working on getting this up elsewhere…)
Our first-ever live auction was a huge success, raising over $10,000 for our cause and electrifying the room with brilliant auctioneering from fireball conservative, Don Huffines.
Our mystery auction item was finally revealed- Texana, Blue Lacy puppy and official dog of Texas, who stole the show and went home a winner with proud parents Lori & Gunner Hall of Llano County!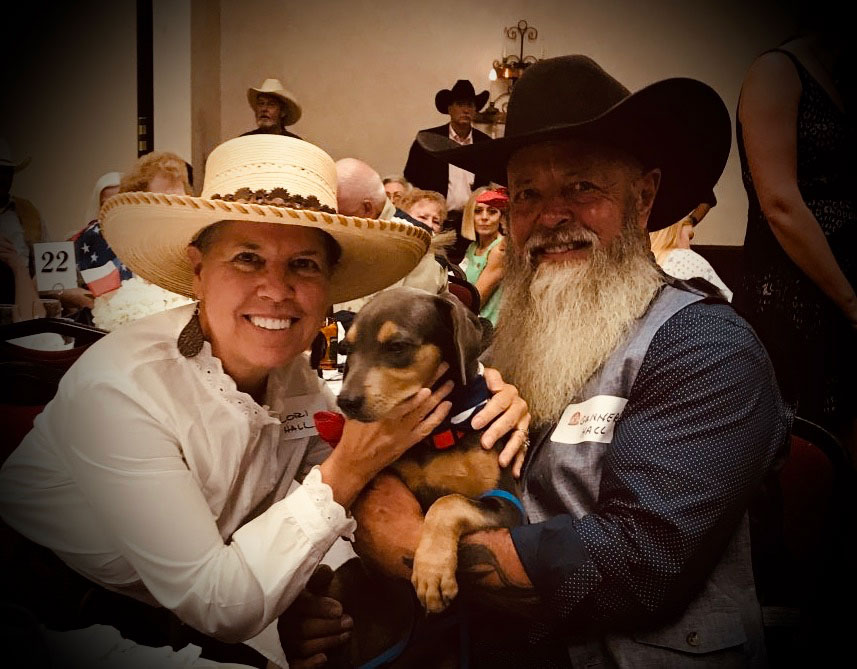 We are deeply grateful for our sponsors who help to make our grassroots goals a reality. We also want to thank our community members for showing up, getting involved, and moving the needle on conservative priorities in the hill country:
Liberty in Action – We The People
Kerr County Patriots
Roger Hall of Full Fusion, Graphic Design
Michael Anglin at Artifex, Official Photographer
LLK Security
YO Hotel & Conference Center & Staff
Rick Russell, YO Hotel Manager
Boots & BBQ Volunteers
Silent Auction Item Donors
Gwen Hanna for Live Auction Contributions
Sandra McDonald for Captivating Decor
Leigh Gibson and Rex Williams for Silent Auction
We couldn't do it without you!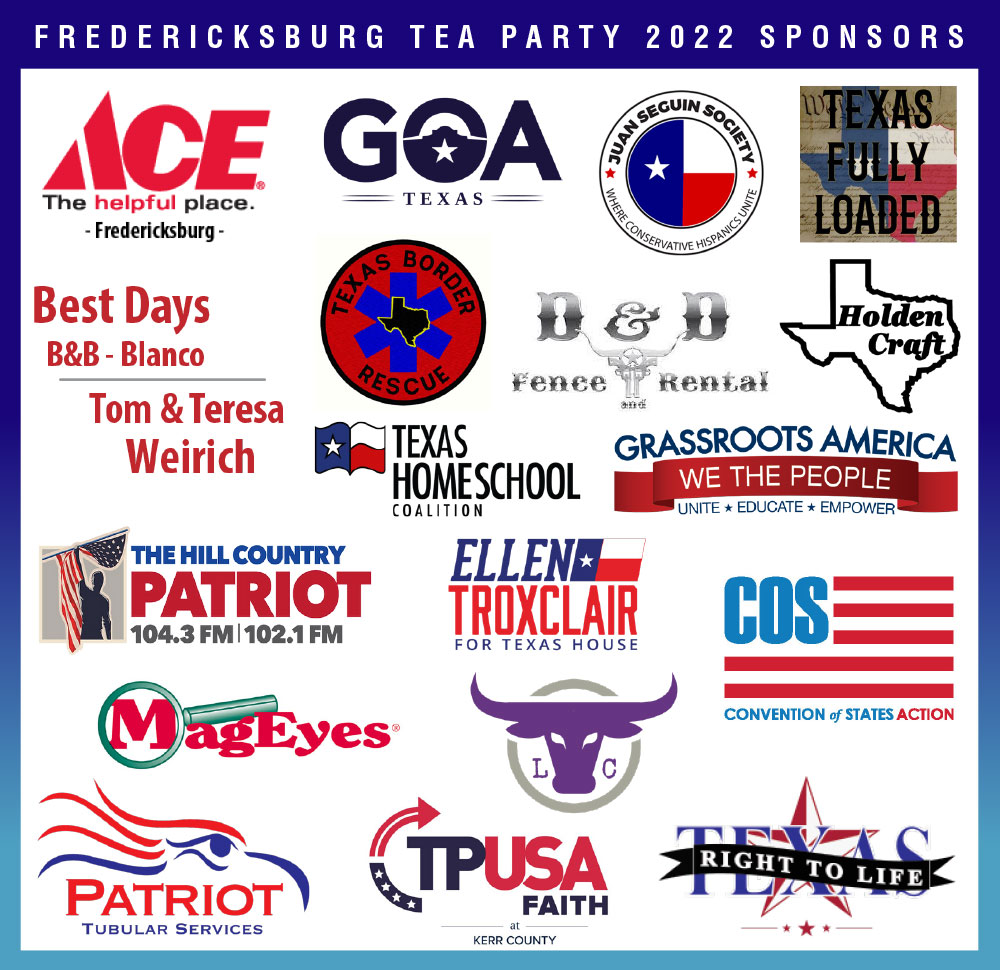 2022 Event Photos Available!
To view the images in this album, you will need to enter your email address.
You can download images of your choice – pin #1776