Limited Government ⋅ State Sovereignty ⋅ Rule of Law ⋅ Fiscal Responsibility ⋅ Individual Rights
The 88th Texas Legislative ends on May 29th • Gov Abbott is expected to call a Special Session • Subscribe for weekly updates • Text FBGTP to 830-205-4460 to instantly receive action alerts
Stay in the Loop
Our weekly newsletter features upcoming social and political events in central Texas, action alerts for current issues, and reliable news stories
Get to Know Us
We host best-in-class speakers and trainers at our monthly meetings
We also announce local events that support conservative causes in the Texas Hill Country
Make It Official
Exclusive member benefits:
Unique training opportunities
Steering committee input
Meet with candidates & office holders
VIP access at special events
Members-only gatherings
Fredericksburg resident details inquiry from Gillespie County Sheriff's Office and federal ATF agents in Letter to the Editor on April 12, 2023
Statement from Wes Virdell,  GOA Texas State Director:
At Gun Owners of America, we are strongly opposed to any state or local law enforcement providing assistance  to the ATF for unconstitutional overreach and abuse of our federally protected rights. Under the current administration, the ATF is rewriting firearm definitions without any congressional oversight. We ask that all law enforcement abide by their Oath to the Constitution and to tell the ATF to go pound sand when they want to infringe on our rights.
Sheriff Buddy Mills declined the request for a statement about the incident
FTP June Meeting
Thursday, June 8th at 6:30
Light dinner option for $7 at 6 PM
Joined by Mark Meckler, Founder of Convention of States
General public is welcome – this is a great way to learn more about us!
2023 presents a unique opportunity to make a difference for Texans with the 88th Texas Legislature in session. Join us to meet fellow patriots, enjoy a meal, learn more about Focus 4 Action Groups!
Don't forget to add or renew your FTP annual membership and get a name tag!
Childcare provided for K-5th
Special Guest
Mark Meckler of Convention of States
What is an Article V Convention? Love it or hate it? Your questions answered!
Check out this video for a sneak peak of Mark Meckler's historic effort to transfer power from DC to the American people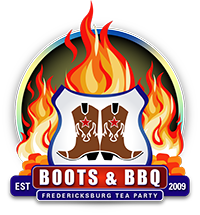 Thank you to our 2022 Boots & BBQ sponsors!
Our record-breaking night would not have been possible without each of you. We are already counting down to our 2023 Boots & BBQ celebration!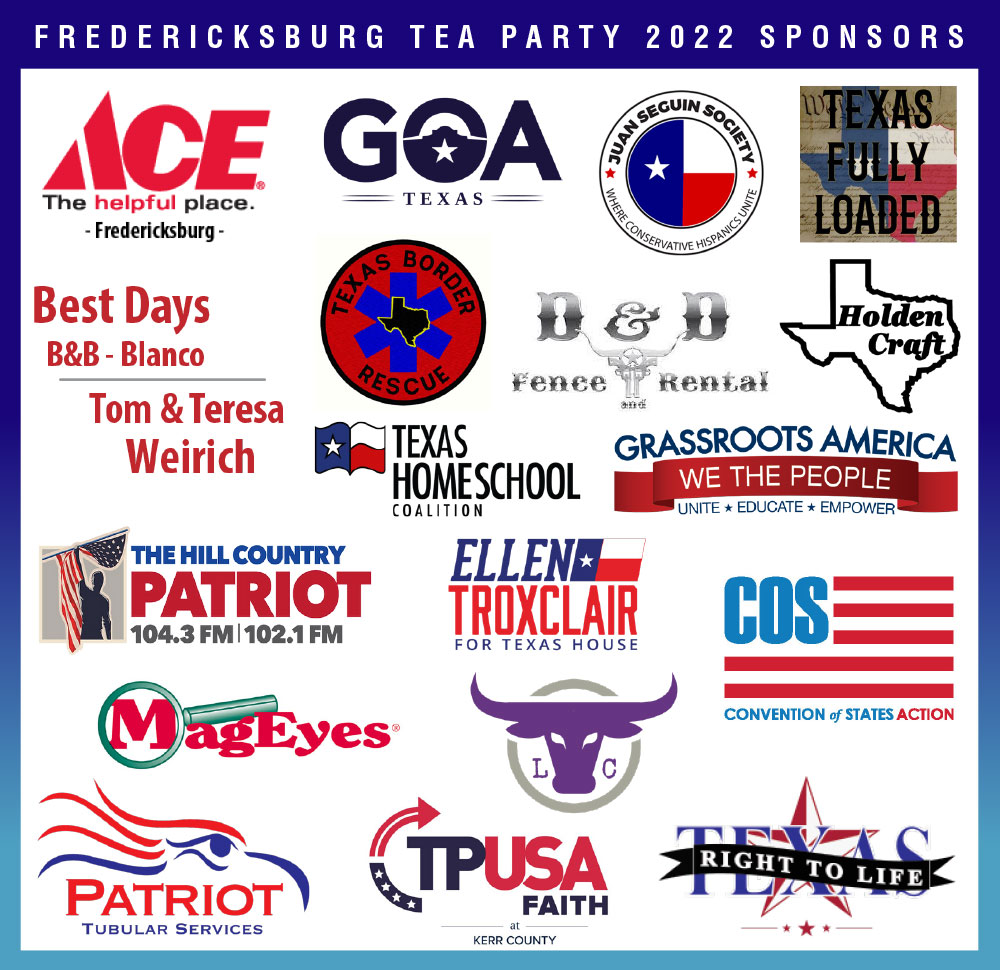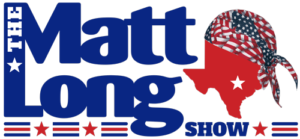 Monday-Friday from 9-10 AM
Matt hosts Angela Smith, founder of the Fredericksburg Tea Party, every Monday!