Listen to Hill Country Radio

with
Fredericksburg Tea Party President
Matt Long
9 AM to 10 PM...Monday → Friday
This is Texas conservative news and opinion at it's best
"No safe space here y'all"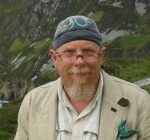 ...Pod cast coming soon...
Fredericksburg Tea Party annual event was a smashing success with key note speaker US Representative Jim Jordan, favorite to be Speaker of the House next session, and Chip Roy favorite to be US Representative for Texas District 21.Washington Post.  Imagine that…little ol' local Tea Party having an impact on national politics?  Thank you, Matt.  Thank you, Angela.