Thursday, April 8, 2021 - 6:30 PM. 
Fredericksburg Tea Party Monthly Meeting.
Meet Loren Spivack
the  Free Market Warrior

ST. JOSEPH'S HALLE
212 W. San Antonio Street
Fredericksburg, TX
...Arrive at 6:00 PM to enjoy a light dinner and the company of fellow conservatives...
OPEN to PUBLIC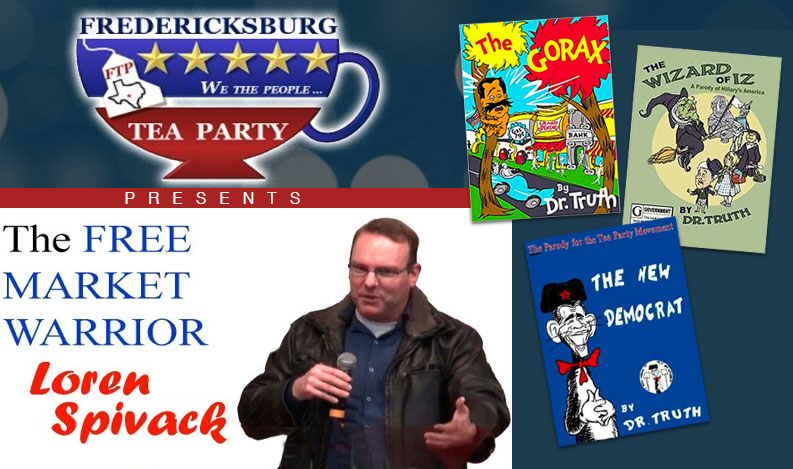 The Search for Super Human Wisdom, Law,
History and The Environment
Two-Day event! 6:00 - 9:00
YOU MUST BE REGISTERED TO RECEIVE THE LIGHT DINNER 
PROVIDED FOR EACH SESSION
Share and bring a friend!