THE FREDERICKSBURG TEA PARTY ANNUAL BENEFIT
Saturday, September 18, 2021
YO Hotel & Conference Center, Kerrville, TX.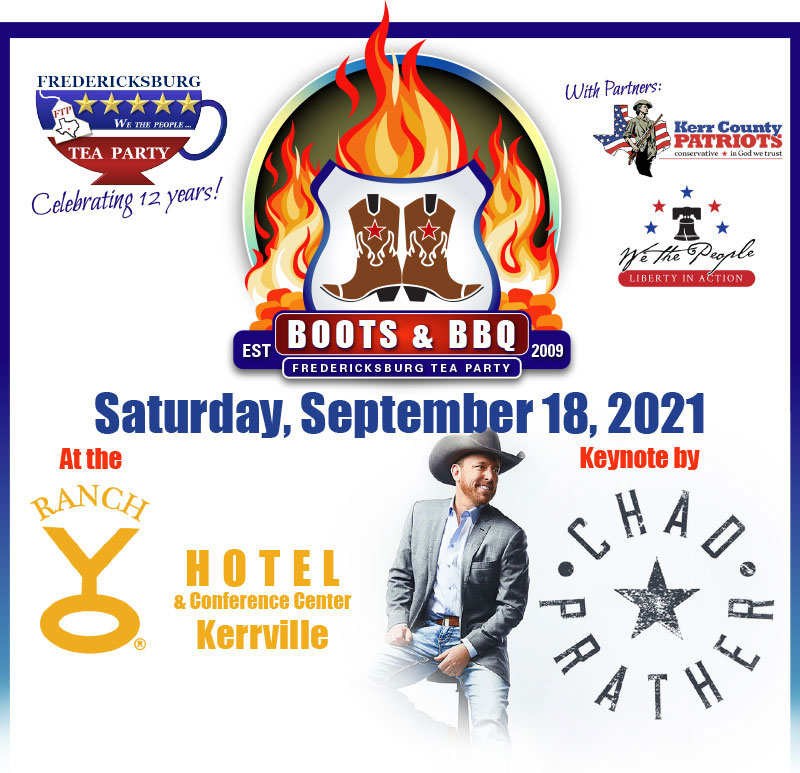 Tickets Available Through EventBright:
Discounted Room-Block available for attendees!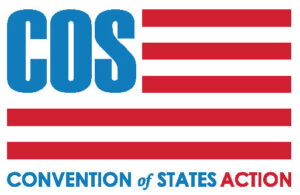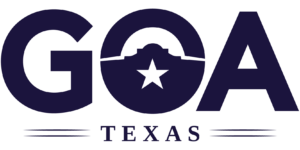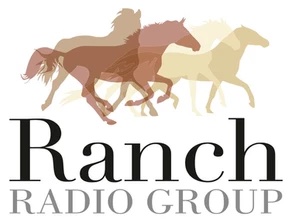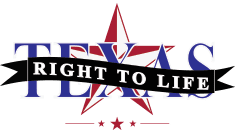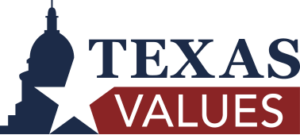 4:00 pm: Doors Open/Start Check-in
                 Cash Bar & Snacks
5:00 pm: Meet & Greet Special Guests
                 Silent Auction & Raffle

6:00 pm: Dinner – Y-O Texas BBQ Buffet

7:30 pm: Chad Prather keynote
                 & his Ragamuffin Band
Meet & Greet Special Guests:
CD21 Congressman, Chip Roy
Texas State Representative, Kyle Biedermann
Roman Garcia, Texas' Youngest City Council Member, Kerrville, TX
Latinos for America First: Bianca Gracia & Maria Miller
Warriors for Ranchers: Mike Miller, Founder
Gun Owners of America (GOA),  Felicia Bull, Texas Deputy Director
Gillespie County 100 Club
Sponsors for "Boots & BBQ"
Leadership of Fredericksburg Tea Party and Kerrville Event Partners
The 100 Club of Gillespie County
10% of proceeds from this annual benefit are donated to this local non-profit organization that exemplifies our basic principles.
FTP's Annual Fundraiser
"Boots & BBQ" is ON!
We'll have a great event – but we need your HELP:
Buy your Ticket, invite a Friend.
Be a Sponsor, Purchase a Table for 8, Donate Items for the silent auction and raffle.
Volunteer to Help Now: advertising, recruiting, planning, and decorating.
Volunteer to Help in September:
– Decorating, set-up and tear down
– Manning tables for check-in, raffle, silent auction,
– Hospitality for VIP room, Meet-Greet, Ballroom & Banquet
If you can help, Contact George Studor at 281-415-3986 or gmstudor@gmail.com
Thursday, August 12, 2021
6:30 PM
Panel discussion with
Focus Group leaders
St. Joseph Halle
212 W. San Antonio St
Fredericksburg, TX
Doors open at 6:00 for light dinner.
($7.00 per person)
Please join us! Open to the Public.