Events
Important events and people. Working to preserve conservative values,  freedom and the greatest Constitution of all history.

Meetings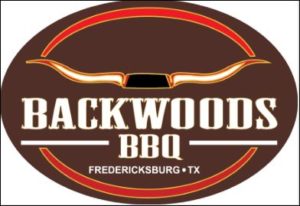 Monthly meeting
We will be meeting in
Backwoods BBQ
320 FM 2093
Fredericksburg, TX 78624
Thursday, January 10   6:30PM.
Sign up for our news letter
"This is a really bad, bad plan": Galveston residents weigh in on hurricane levee proposal

December 13, 2018

Lauri Mathias addresses officials from the U.S. Army Corps of Engineers and the Texas General Land Office on Wednesday in Galveston. Michael Stravato for The Texas Tribune GALVESTON — Lauri and Scott Mathias were preparing to break ground on their retirement home just blocks away from the beach when they heard the news: The government […]

TribCast: Beto for President?

December 12, 2018

Former Housing and Urban Development Secretary Julián Castro and U.S. Rep. Beto O'Rourke, D-El Paso. Erich Schlegel: Castro/Bob Daemmrich: O'Rourke (Audio unavailable. Click here to listen on texastribune.org.) On this week's TribCast, Emily talks to Evan, Shannon and Edgar about the Beto O'Rourke and Julian Castro presidential buzz, civil asset forfeiture in Texas and politicians […]
The Dinner

Went to the dinner last night. The dinner is that one at the end of the year around Christmas where for one reason or another old reptile baits such as myself get together in a last ditch effort to show that we're relevant. There were about seven hundred there. At this particular dinner students were […]

A BIBLICAL PERSPECTIVE OF MASS MIGRATION VERSUS LAWFUL IMMIGRATION

What the biblical story of Ruth can teach modern America? The post A BIBLICAL PERSPECTIVE OF MASS MIGRATION VERSUS LAWFUL IMMIGRATION appeared first on Tea Party Tribune.