THE FREDERICKSBURG TEA PARTY ANNUAL BENEFIT
Saturday, September 17, 2022
YO Hotel & Conference Center, Kerrville, TX.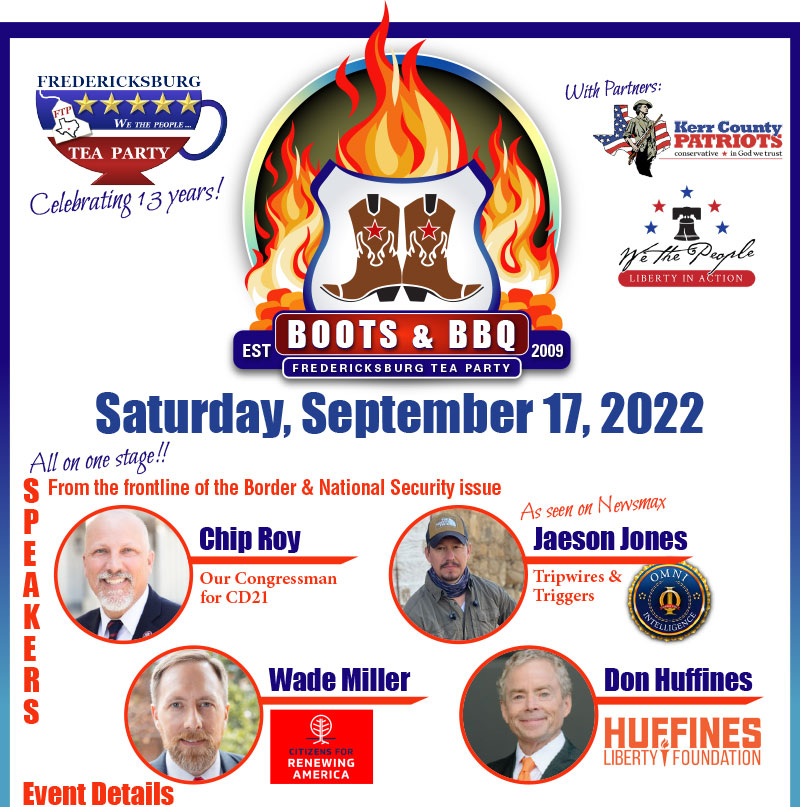 Information on the Eventbrite page.
Tickets: SOLD OUT! 
Also get information for Sponsorships, Table Purchases, etc. …
Live Auction with our own 'special' auctioneer!
Lots of Silent Auction items!
Discounted Room-Block available for attendees!
Alliance for a Safe Texas
10% of proceeds from this annual benefit are donated to this local non-profit organization that exemplifies our basic principles.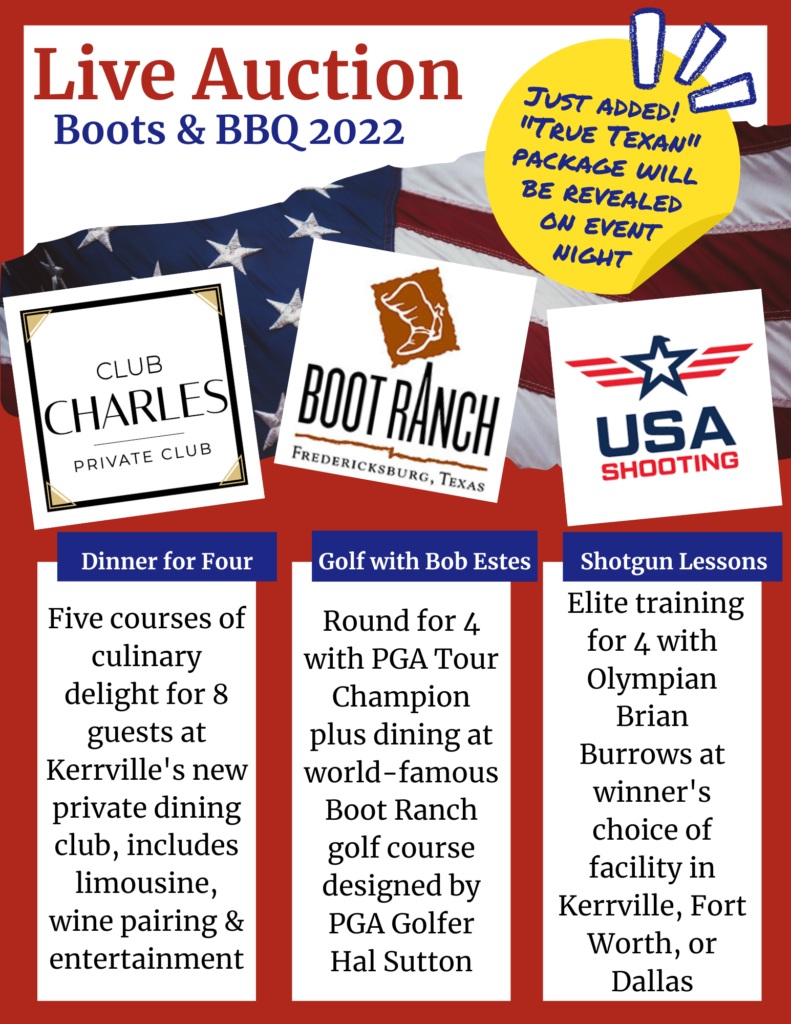 5:00 –
Meet & Greet
VIP Guests & Key-note speakers & lots of fabulous
Silent Auction
items to shop!
6:00 – Dinner & Live Auction
7:30 – Speakers: Hear Roy, Jones, Miller & Huffines discuss the Open Texas Border
– Let's Get Ready to Rumble!!
8:45 – Silent Auction Items to be picked up
9:00 –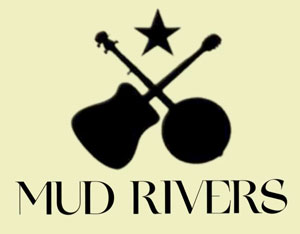 Live Music in the Lobby with Mud Rivers,
Saloon is open until 2 am
Meet & Greet Special Guests:
CD21 Congressman, Chip Roy
Jaeson Jones, Tripwires & Triggers
Wade Miller, Citizens for Renewing America
Don Huffines, Huffines Liberty Foundation
Beneficiary: Alliance for a Safe Texas
Sponsors for "Boots & BBQ"
Leadership of Fredericksburg Tea Party and Kerrville Event Partners
FTP's Annual Fundraiser
"Boots & BBQ" is ON!
We'll have a great event – but we need your HELP:
Buy your Ticket, invite a Friend.
Be a Sponsor,
Purchase a Table for 8
Donate Financially or Items for the silent auction and raffle.
Volunteer to Help Now: advertising, recruiting, planning, and decorating.
Volunteer to Help in September:
– Decorating, set-up and tear down
– Manning tables for check-in, raffle, silent auction,
– Hospitality for VIP room, Meet-Greet, Ballroom & Banquet
Thursday, October 12
Program begins at 6:30 pm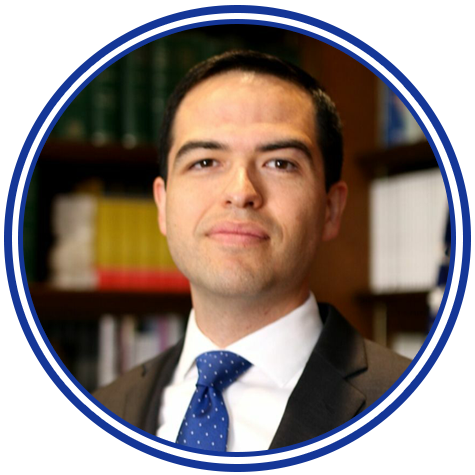 Michael Barba
Texas Public Policy Foundation
K-12 Education Policy Director 
Stephen Howsley
Texas Home School Coalition
A discussion on possible education legislation for the upcoming 88th legislative session.